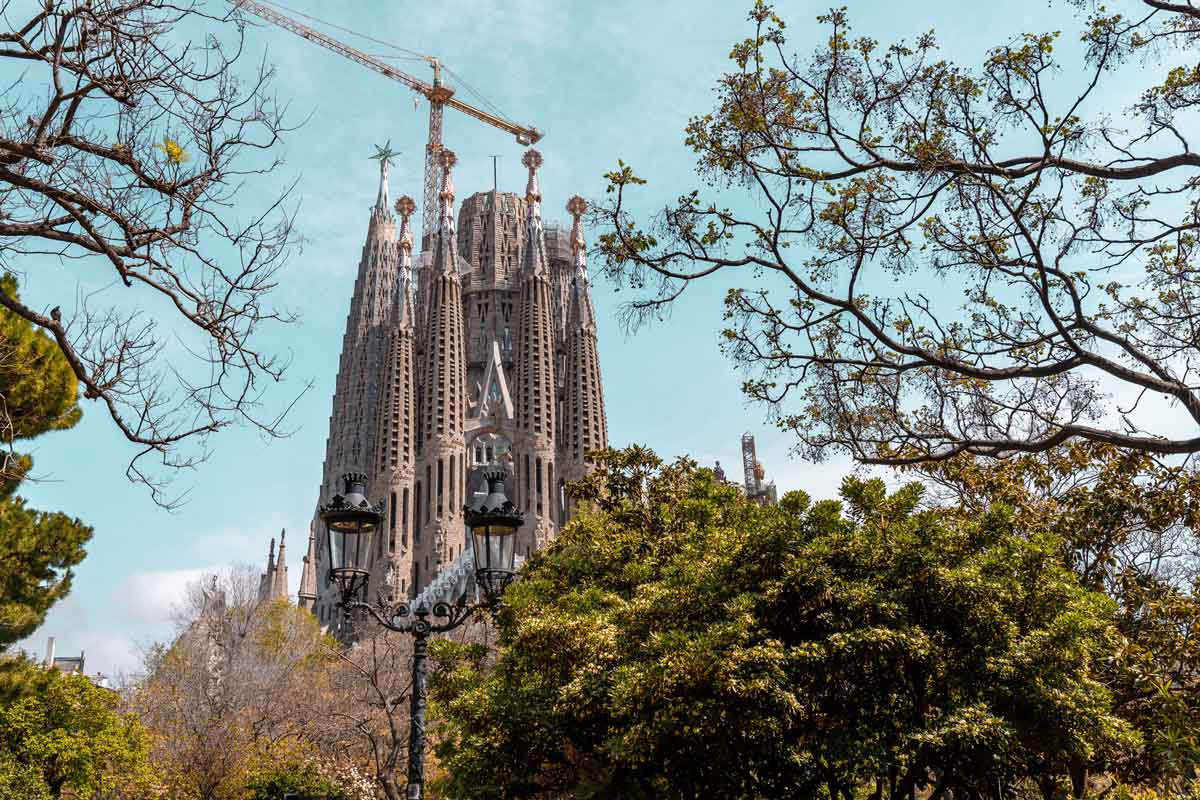 April is one of the best months to visit Barcelona: the days are already quite long, the temperature is perfect,  is not too cold, not too hot, maybe in the morning or in the evening is a litle chilly but nothing that you can not arrange with a nice jacket.
Climate and weather in April
The water temperature in the Mediterranean is not yet warm enough to bathe, but some sunny days, I am sure some people will be enjoying sunbaths on the sand. April used to be a rainy month, and we all wish that it was so this year, but unfortunately, we are not having much rain lately.
April celebrations and traditions in Barcelona

This year, Easter is at the beginning of April, from the 6th to the 10th. Barcelona is not so popular in Spain for having big processions or religious events on those days, but still, there are humble processions happening, one on Palm Sunday and the other 2 on Holy Thursday and Holy Friday. There is a typical cake to eat on those days in Catalonia called "la mona de pascua", which are chocolate figures on a cake. It comes from the tradition of giving eggs on those days, so the most common cake is just a chocolate egg.
If Catalonia is popular in April, it is especially for the 23rd of April, the day of Saint George, patron saint of Catalonia. Socially speaking, it is probably the happiest day of the year, equivalent to Saint Valentine but celebrated in a more romantic way: men give roses to women and usually women give a book to men, so the whole city and all the cities in Catalonia are full of books and roses, best writers are on the street signing their books and an army of rose street vendors are everywhere in the city. If you are a woman, even if you do not have a partner, most likely you will end up the day with one or several roses, as the bosses in the companies give roses to their female employees and even some shops give roses to their clients. Nowadays books are given indistinctly to men and women, some bookshops sell one-third of the books sold in one year on this day.
Highlights in Barcelona in April
There are 3 other interesting events happening in Barcelona in April:
Conde de Godó tennis tournament from the 15th to the 23rd, with the best world players, including the new Spanish star: Carlos Alcaraz and also Rafael Nadal.
Sevilla flamenco fair in the Forum area from the 21st of April to the 1st of May. A big place with a lot of fairgrounds tents decorated with lanterns, garlands, and light bulbs where people go to eat, dance flamenco, and socialize.
D'A film festival from the 28th of April till the 8th of May: www.datafilmfestival.com about auteur films.